15 Ideas For a Happy Halloween
Published on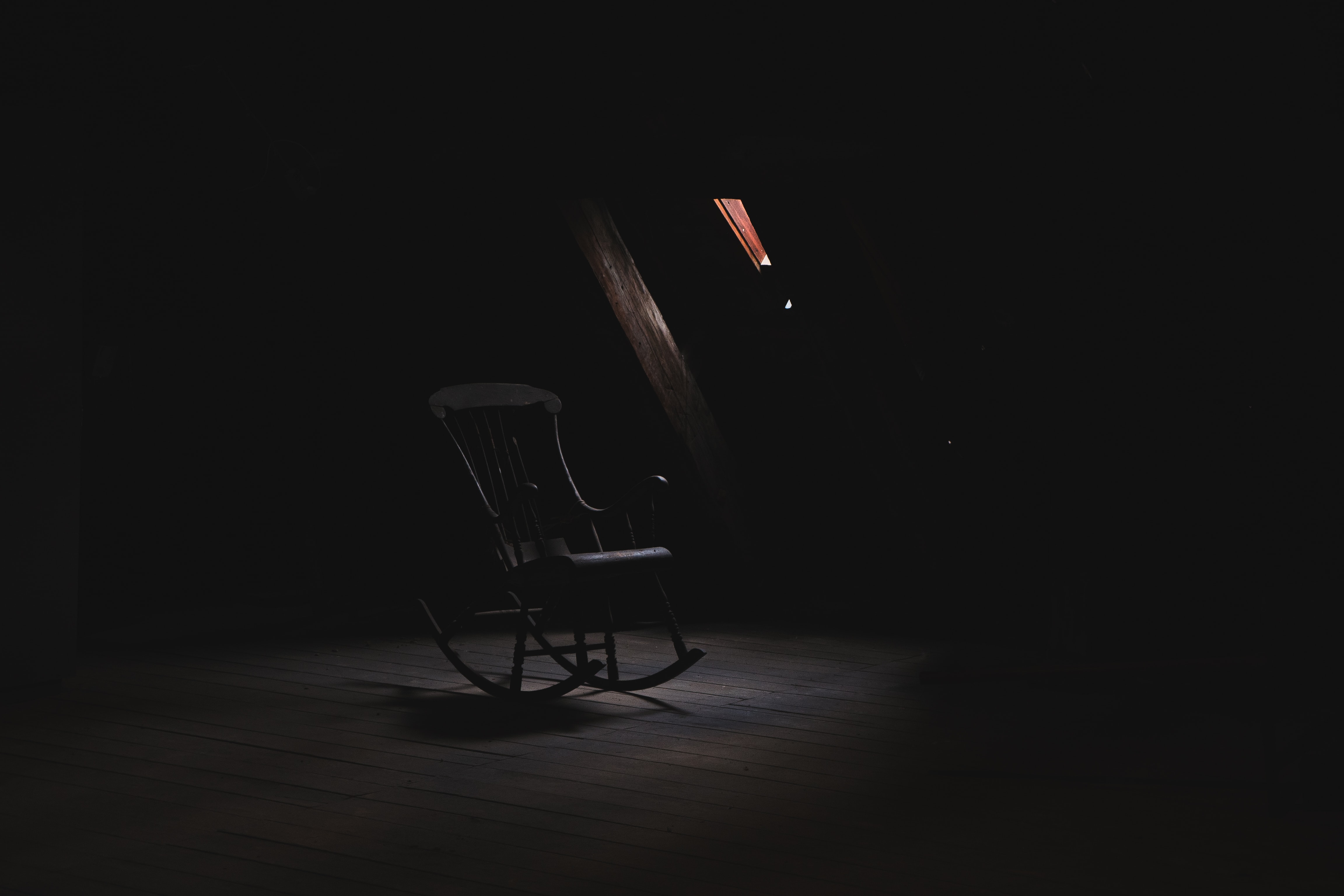 Looking for some great ideas for your Halloween countdown? That's spooky… we wrote this just for you! Get in the ghostly spirit with tips from the tricksters at American Escape Rooms and join the Halloween Countdown for a spooktacular, Happy Halloween. Muah-ha-ha-ha!
Tricks, Treats, Tradition
How many of you bought a costume in September, or were the first to pull out the fake skeleton on your block? Halloween themes signal the change of seasons and some of us are ready for the Halloween countdown too soon to admit. You're in totally good hands with us. Happy Halloween starts with preparation, candy-testing and some Halloween theme movies. You could start this on October 16th, or pick up anywhere that looks fun for your Halloween Countdown. 

1. Consume your favorite candy?
How about a little taste test just to make sure it's still good? Whether you're looking for bottle rockets, red wax lips, or traditional candy corn, it's important to the Halloween Countdown to give these treats a try before making any recommendations or goodie bags. Bite-size candy bars should be pre-poured into plastic pumpkins and cauldrons for witches brew. And proper attention should be paid to the rate they disappear- if it's quickly, you're on your way to creating a Happy Halloween! Roundup your favorite treats and make a second trip if needed.
2. Backyard bonfires.
Happy Halloweens should include some kind of special effect. Practice making a safe and spectacular fire- the kind your costumed friends can sip cider around and tell stories. It's recommended you put this closer to the beginning of your  Halloween Countdown in case you need extra time to hone your marshmallow roasting skills or find the right place to make this fire. If you come up short on chairs, tree stumps will do. Nothing says Happy Halloween like being under the night sky, warmed by the fire with a hot beverage in hand. Ahhhhh! 


3. Carving pumpkins.
Essential! Whether you're wearing a pumpkin costume, collecting all shapes and sizes for a porch display, or planning on making pie- carving pumpkins is essential to preparing yourself for a Happy Halloween. If it helps, carve a jack-o-lantern's smile. Some of you fancier artists will opt for a stencil of a witch and broom. (We see you!). Once they're ready to go, light them from inside with a candle or battery-operated light. This lets your neighbors know you are all in on the Halloween theme- and the squirrels know where to find their next lunch. American Escape Room tricksters recommend leaving this toward the week before your Happy Halloween. Save the insides for #7!
4. Movies that go Muah-ha-ha!
Who has a favorite Halloween movie? The last ones we watched included; Invasion of the Body Snatchers, Witches and Curious George: A Halloween Boo Fest (because… kids). This activity is appropriate at any point during your Halloween Countdown because it creates that fun-fear factor feeling that drops off after Halloween for the warm-fuzzies of Thanksgiving. A Happy Halloween means making the hair stand up on your neck a little. Curious George has the possessed tree... no spoiler alerts here.
5. Reading books with flashlights.
A personal flashlight is a great gift for kids and adults alike this season. Stephen King thrillists can relate to the giddy scare of reading with nothing but a small light, hoping the battery outlasts your bravery at each page turn. Flashlights are ideal for providing that next important element: shadows. For younger kids, do shadow puppets after the story. Everyone should make looking for monsters a must in their Halloween Countdown tradition.
6. Pulling pranks on your housemates. 
Not just for April Fools Day, pranks are taken up a notch for Happy Halloween-makers and usually revolve around some sort of scare tactic, skeleton in the closet, Halloween prop swinging from the ceiling. If you haven't got the decorations, a simple surprise Boo! will do. You can posture yourself behind a bush, front door or nearby wall. But beware! Your Halloween Countdown might be shortened if your counterpart has no sense of humour. In this case, make amends for a Happy Halloween by testing your skills in the next Halloween Countdown activity.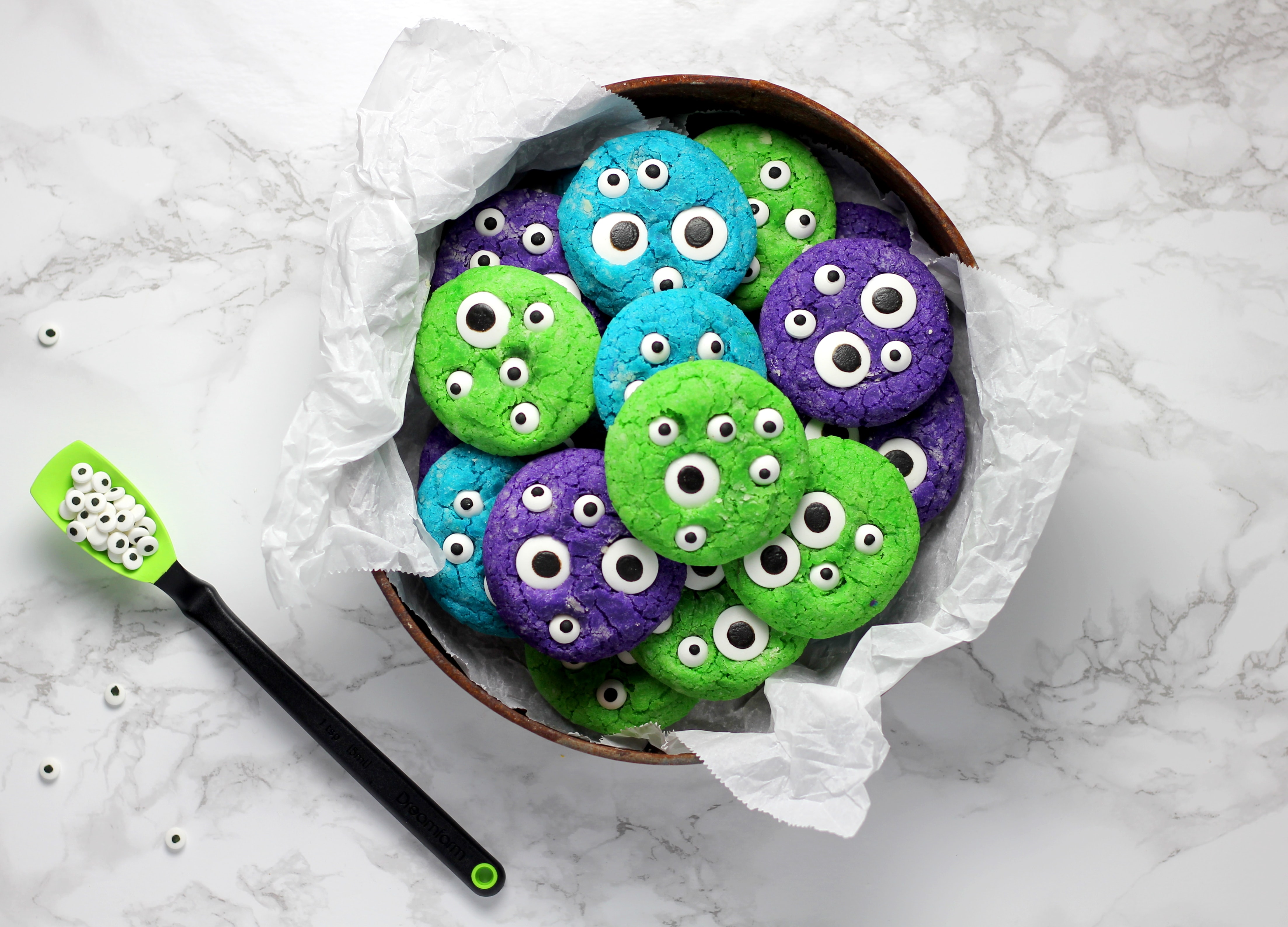 7. Baking something gory or gooey.
It doesn't have to be all ghosts and gore. A healthy balance of Halloween recipes by FoodNetwork (a nice palette-cleanser after those horror movies) will win over all the characters in your home or neighbors that don't decorate. Try a No-Bake Strawberry Cheesecake Brain, Frankenshake, or Poisoned Punch! Apples dipped in caramel are classic fare, but candy corn fudge sounds equally nice. This activity is great for the Halloween Countdown because it's fun to make food according to Halloween theme. If you're not usually in the kitchen, ask a friend or local bakery.
8. Treasure hunt for goody bags.
This can be staged for the kids in your family or neighborhood and can actually act as a halloween riddle depending on if you like writing clues or making maps, which the tricksters at American Escape Rooms definitely do! Fill the bags with the packaged treats you enjoy! (Who had to make that second trip for more?) Make their Happy Halloween by creating a scavenger hunt to be played in costume. This part of the Halloween Countdown does not have to happen on Halloween. You can make it safe by setting it for daylight for the younger set, or set up a flashlight tag game followed by goodie-bag search for older players.
9. Zoom with fellow "ghoul"mates.
These days, you might not be traveling as much or get to see everyone you know in person all the time. Throw on a mask (the Halloween kind, this is in your home) and hop on a Zoom call to catch up with your "ghoul"mates and make their Happy Halloween. A good conversation starter might be the Halloween fare you've been cooking or picking up. Longer convos pair well with the Poison Punch. If you want to prank them well, try your hand at fake facial hair or neck tattoos.
10. Safe-distance parade.
When you get closer to your Halloween Countdown a parade is tradition in most schools or among family and friends. This offers a chance for people of all ages to strut in their costume choice/alter egos of the year. It can be safely done and even include story-telling around the fire at the end (#2). Your Happy Halloween is made even better with the joy of people who are getting really into it too. And we get it! ::adjusts cat ears:: Dressing up is fun and made more acceptable in the days leading up to this haunting-fun holiday.
11. Halloween Hide-n-Seek.
Similar to flashlight tag, and played anytime in your Halloween Countdown - although people who take things literally might want to wait until October 31st. Halloween Hide-n-Seek is better when played in costume and can take place around presumed haunted houses, attic stairs or even basements that produce suspicious noise. Have a Happy Halloween finding fun in this game's re-creation. Take care to leave any large costume pieces behind if you want to have more luck hiding.
12. Doing the Monster Mash (and other hits for the holiday)
What would celebrating be without dancing? The Monster Mash is a Halloween tradition that any generation can enjoy. For trivia players, the year this song came out is at the bottom of this blog. But the author is Bobby Pickett and the dance lives on - a sort of mash, but like a monster would do it. This part of the Halloween Countdown can be celebrated on the day or in any get together/morning ritual leading up to Halloween in 2020.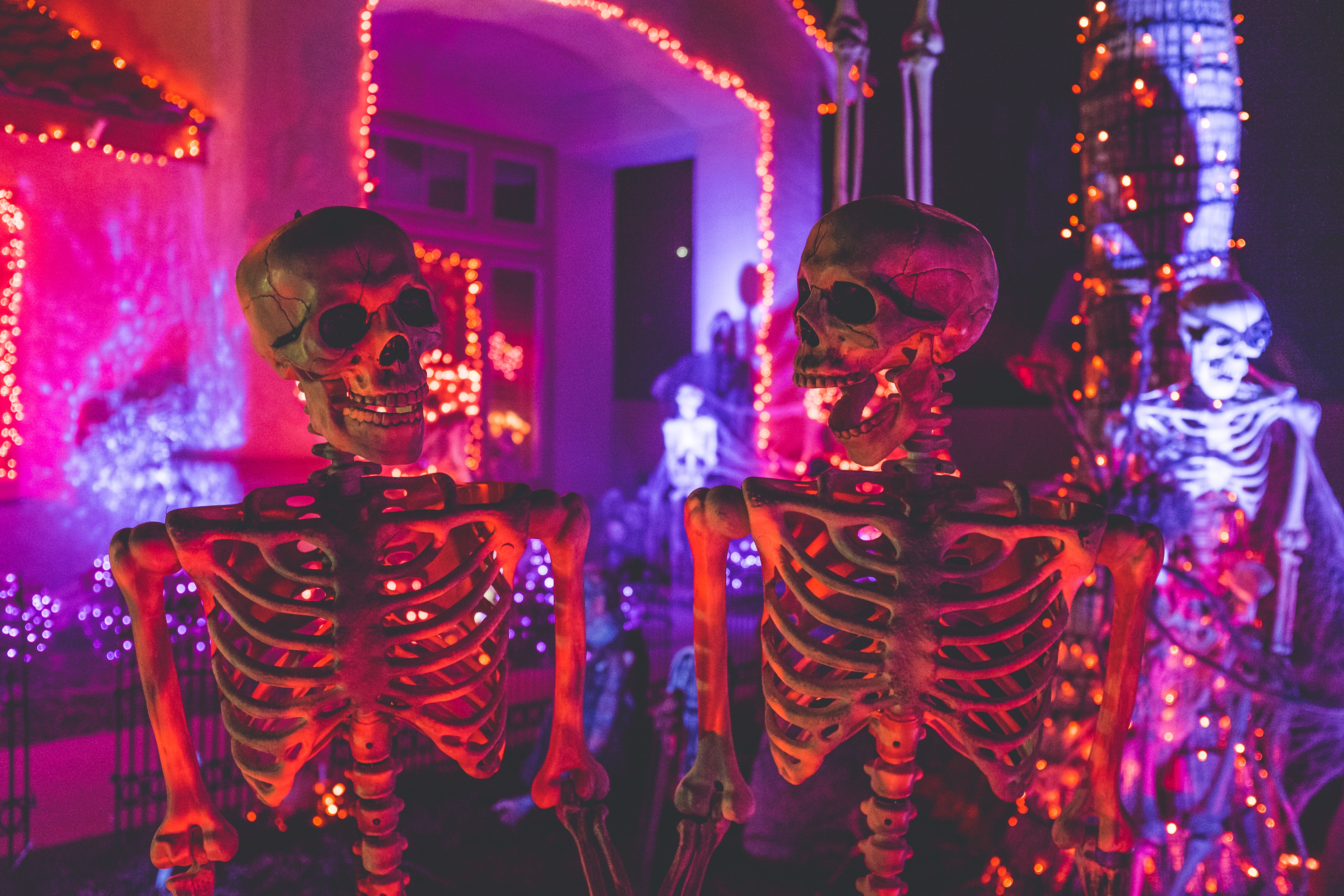 13. Looking up scary sounds or learning how to play them.
Sounds that come to mind... two simple notes leading up to the Jaws attack, high-pitched screams of horror, and anything eerily calm from a violin a la' Addams Family. These should be ready toward the end of your Halloween Countdown to play from your front porch swing or loop when others enter the room. This makes us smile at American Escape Room, because we pride ourselves on setting the scene. If yours is Halloween, you're on your way to making more memories of trick-or-treat fun. We love your dedication! Come work with us!
14. Offering old costumes to those without.
Here's the part about giving back. How many times have you walked into a costume party or regular night during any of the days leading up to Halloween, where someone is dressed as themselves on a Monday? As a Halloween enthusiast determined to create a Happy Halloween, this is the part where you expose your nurturing side and calmly list your past winning disguises in detail. If the person passes on accepting something you had worn, donating back gives your past personas a second chance at having a Happy Halloween again. So kind!
15. Howling at the moon.
Happy Halloween! It's time to unleash that inner wolf, step out and howl at the moon! You've been waiting for this night and maybe following this Halloween Countdown to a tee. Your costume is on, you've made the goodie bags and The Bride of Frankenstein is on queue (just a suggestion). Raise a mug of cider or witches brew and don't forget to think of your tricksters at American Escape Room for more thrills once we turn the corner to the next holiday. We speak thriller! 
Play Safe!
Hope your Halloween is safe and fun just like our exclusive escape room parties at any of our locations: American Escape Rooms Tallahassee, American Escape Rooms Orlando, or American Escape Rooms Tampa. Have a Happy Halloween and remember, you can always add an escape room challenge at any point during your Halloween Countdown. We pride ourselves on providing a clean, safe experience with only the members in your private party- no strangers allowed! Get ready for some extra thrills this season by booking now.  
*The Monster Mash came out in 1962