Halloween escape rooms: these rooms are the best choices this year
Published on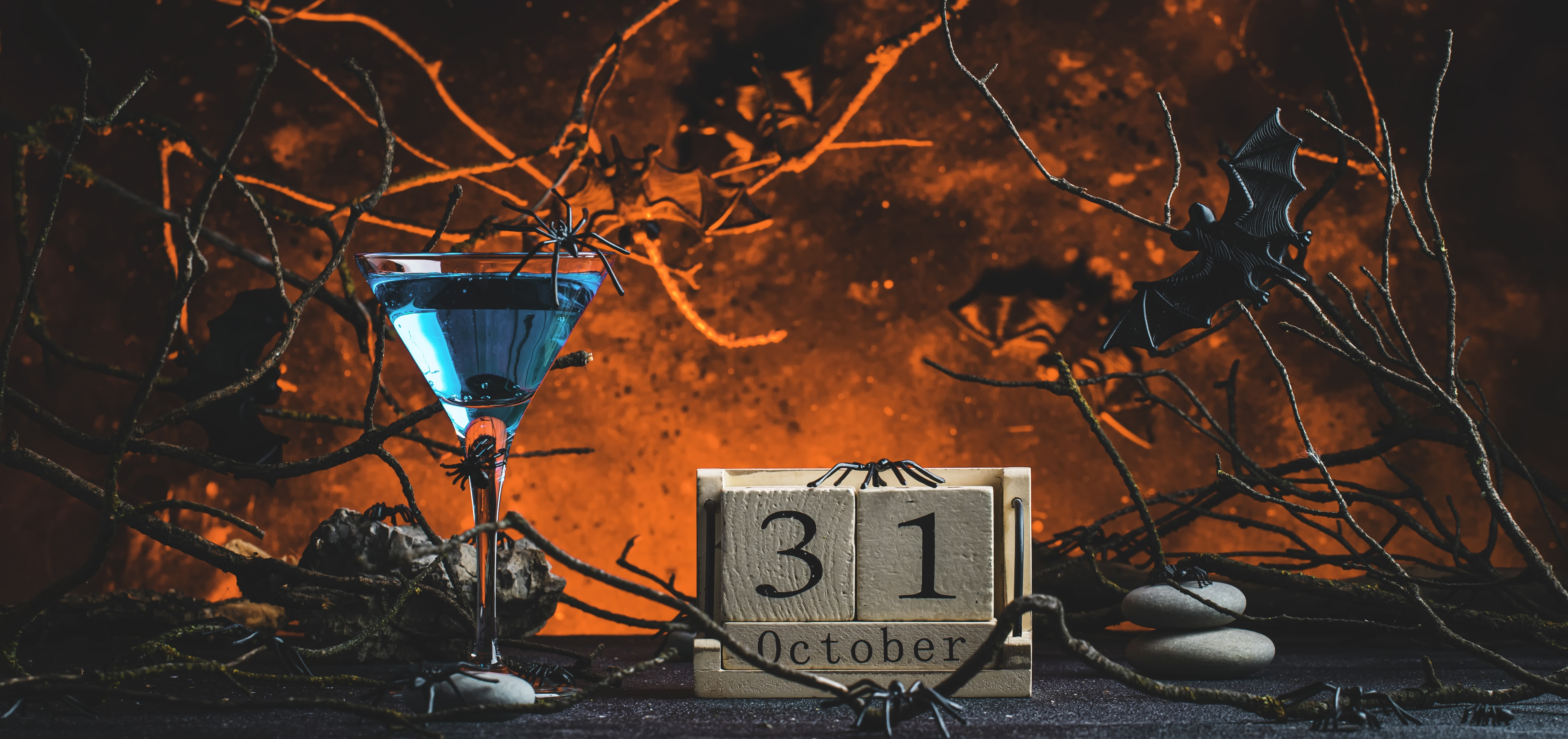 Would you like to know how Halloween escape rooms were born? Let's give you a short history recap! The history of escape rooms does not date back a long time, however, the popularity of them skyrocketed ever since the first one was introduced in 2007 in Japan. The theme of the escape rooms and the whole idea comes from a video game called Crimson Rush. These rooms are famous for the different riddles and puzzles the guests have to solve in a set period of time. In the last 15 years, all kinds of escape rooms appeared, and they spread all around the world like wildfire. They are a really trendy way to spend your free time and a favored group activity for friends and family as well.
Puzzles and riddles, so the whole idea of secrets and solving mysteries have a much greater history in our society than the escape rooms themselves. Humankind has always been fascinated by them. Crime stories were also born during the 19th century right after the heyday of gothic novels like Frankenstein and the stories of Edgar Allan Poe. And when we think of Halloween, we think about all the mysterious and even scary stories that give us goosebumps and the cold that runs down our backs just by listening to them. Inevitably, the tradition of Halloween was quickly attached to the idea of escape rooms. Two of the best things combined, and the Halloween escape rooms were born, where you get an unforgettable experience.
So, for your entertainment and long for adrenaline, we collected the best Halloween escape rooms to try this fall from American Escape Rooms.
How are American Escape Rooms' escape games connected to Halloween?
Before we dive into the different types of Halloween escape rooms offered by us, we would like to give you a general idea of why our escape rooms go well with the atmosphere of Halloween. Our escape rooms are scary ones and are set in situations that could easily fit into any top-rated horror movie: The zombie apocalypse, the fear of nuclear war, fighting against evil and mad or navigating through the darkness of the psyche. You can find all these experiences under one roof: American Escape Rooms. So, let us go through our themed Halloween escape rooms that are a perfect choice for your holiday getaway.
Cold war crisis
The first escape room we bring forward is the 'Cold war crisis'. In this cold war-themed room you travel back in time to 1962. On October 27th a renegade agent is planning an attack to escalate the cold war into a nuclear war that would destroy every living soul in the world. You must stop him! Your mission begins by infiltrating this mad traitor's secret base, which is full of explosives. Your task is to find the nuclear bomb the agent built himself, and diffuse it in time before it explodes, and will be the first step in a deadly nuclear war between the United States and the Soviet Union. You have 60 minutes to complete the mission!
This room is full of exciting twists and turns, hot clues (as there are bombs everywhere), and a maniac you have to stop. Being a hero never gets boring and you can be the savior of the world in this escape room. Save the day and stop the nuclear war!

Mad Professor's Asylum
Do you like the 'Saw' movies? Then this room will give a similar atmosphere you felt while watching that maniac giving tasks and riddles to those poor victims. In this Halloween escape room, you will be the victim, if you cannot solve the mad professor's riddles and puzzles, he gives you throughout this crazy experience. Mad professors have always been great villains in many horror movies and even cartoons. The Mystery Gang also managed to lock a few behind bars, just like Sherlock Holmes. The battle will take place in the depths of your mind to stop your enemy. You have only an hour to complete the task and escape the mad professor's evil grip. But be careful… The riddles of the professor might drive you insane before you even manage to escape. Let the battle of minds begin!

Mind-boggling
Have you ever wondered what your mind is capable of? If you have ever seen Limitless, you sure did. In this escape room, the focus is on the different interesting and mysterious puzzles you have to solve by exceeding your boundaries and limitations. The psyche and its capabilities are something we could not fully understand even today. Your task in the Mind-boggling Halloween escape room is to dive deep into your mind and work together with the others to escape the insanity. You have 60 minutes to solve the puzzles. Careful! If you don't listen to your sanity, you might lose it quickly in this room.

Zombie apocalypse
Well, we do not know about you, but we for sure love zombie-themed movies and series. Everyone loves The Walking Dead, Norman Reedus gives a performance you can never forget. So, what are you waiting for? In this escape room, you can be Daryl and fight the zombies with your team while trying to survive solving the different puzzles. The story begins with an evil scientist, who developed a fatal biological weapon, a virus, which could destroy humankind. However, the virus has mutated and now it is turning the remaining of living souls into zombies. And what is the task? Fight the zombies, develop the elixir to cure them, and save the world!
This is one of our favourite Halloween escape rooms, where you will have to conduct experiments to find the right proportions for the elixir. Your task might not be easy, but there is too much at stake, you cannot fail. You will only have 60 minutes to carry out the task and complete the mission. If you fail, the zombies will eat your brains out. So, let's get to work and hurry up!

Why should you go with friends or family to an escape game on Halloween?
Whether you chose to go on Halloween or the time before that, Halloween escape rooms are always an excellent group activity (as they were intended to be). You cannot really go through all the hardships and mysteries alone, so why not bring your friends or family to do it together? It is also easier to save the world with those you already know. Finding clues and solving riddles can be a great bonding experience as well. You will have something to remember and something that will always be a shared memory for you. Going through something difficult together always brings people closer, so why shouldn't it be a 60-minute puzzle with scary parts, laughing, and joy?
Do we recommend our Halloween escape rooms for team-building? Of course, we do!
International holidays always allow you to plan a themed team-building experience for your employees. Every great company leader knows that having a friendly working environment boosts productivity. So why not invite your employees to a scary and exciting escape room event? For project groups, small to midsize companies this could be the opportunity to bring your co-workers closer and make them do some bonding outside their comfort zone.
And how does exactly the experience in our Halloween escape rooms develop trust and adaptability between your colleagues? Every escape room is full of logical puzzles and riddles, and to solve them in time, the team has to choose a "leader" and those who will follow the instructions. This does not mean that in a situation like that you will choose to be in the same position you hold at your company. In a different circumstance, your colleagues can notice how independent they are, how they can work in a team and who can develop leadership skills in a strange situation. Did we convince you? That is what we thought. If you would like to have a look and book one of the Halloween escape rooms, click here.
How to make the best holiday to be even better?
Feeling the thrill and adrenaline we get from being a little scared is what sets us in the perfect mood for Halloween. But you can do other preparations and activities to get yourself and your family or friends in the mood. We collected a few ideas for you to make sure you arrive in the best Halloween mood for our themed Halloween escape rooms. Here is the to-do list for you!
Carve a pumpkin
One of the best things for a happy Halloween is to carve your own Jack O' lantern. These carved pumpkins are always fun to make whether you are a child or an adult. Ordering the best pumpkin carving kit, then buying the perfect lantern material is always fun, not to mention finding the best patterns to carve on them! We always find it exciting to look at the different shapes and ideas realized on those pumpkins! People can be so creative! So, we advise you to find your pumpkin, choose the pattern that fits you perfectly, or you can dream the unimaginable and be the Michelangelo of carving the Jack O' Lanterns.
Halloween-themed treats and sweets
Around Halloween time all the stores are full of spooky candies and sweets, you can try: spider-shaped gummies, skull-shaped sweet-sour sweets, and even the coffee shops are offering pumpkin spice lattes this season of the year. You can also bake your spooky cookies. There are several Halloween-themed meals, shakes, cocktails, and even cakes! You can make a Frankenshake or a Poisoned Punch! If you want to be low-key, a good old-fashioned Bloody Mary will also do the work. Invite your friends over and taste the different gooey meals you made together.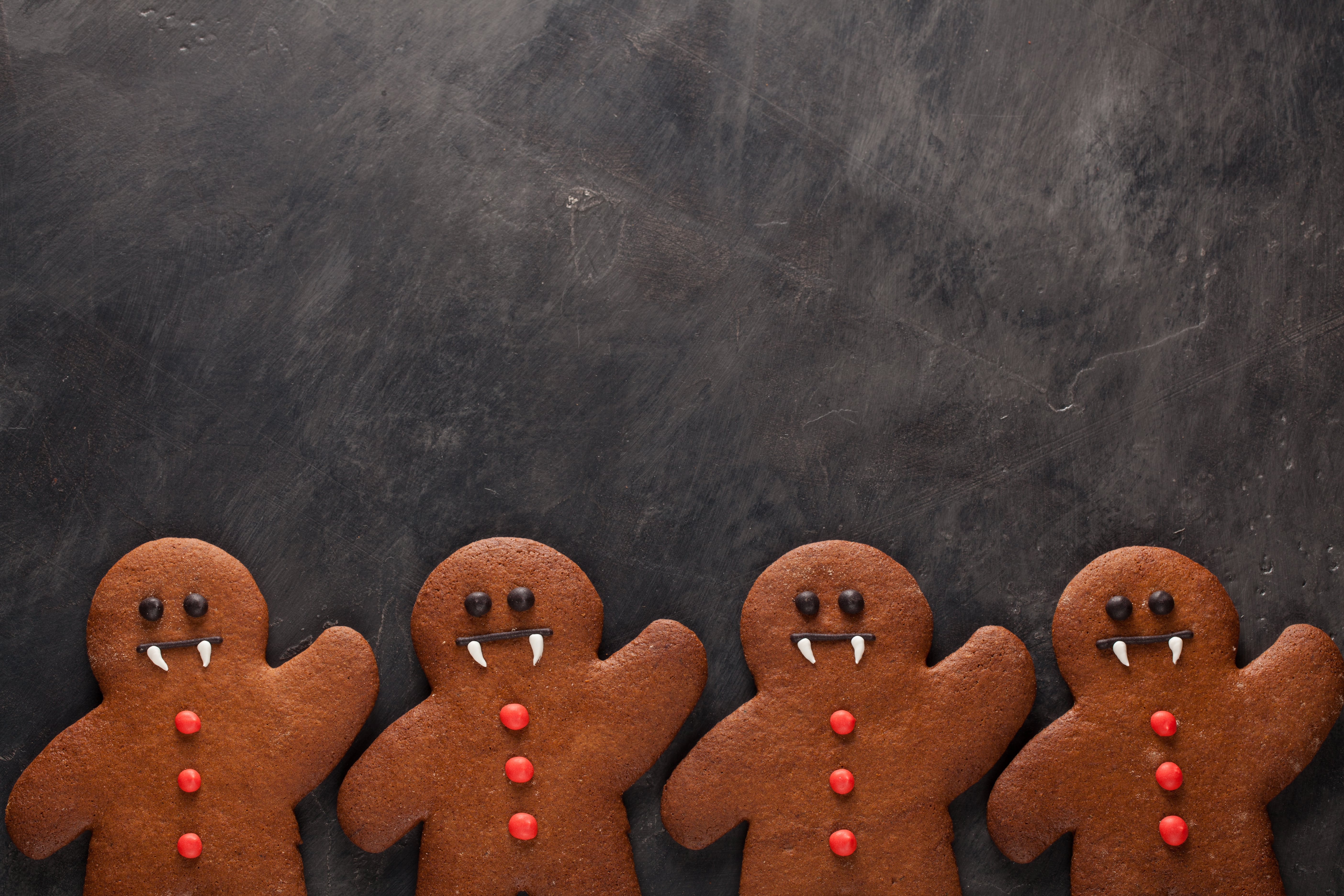 Choose your costume
One of the main reasons everyone loves Halloween is because you get the chance to become someone else or even someTHING else! Looking for costume ideas is always exciting. If you want to make this Halloween special, design and make your costume. Yes, we know, it can be challenging work, but isn't it worth the hustle? Of course, it does! There are tons of videos with tips and tricks on how to sew clothes and what easy hacks you can do to design an awesome costume. It is even more fun if you do it with your friends: those who laugh together, stick together!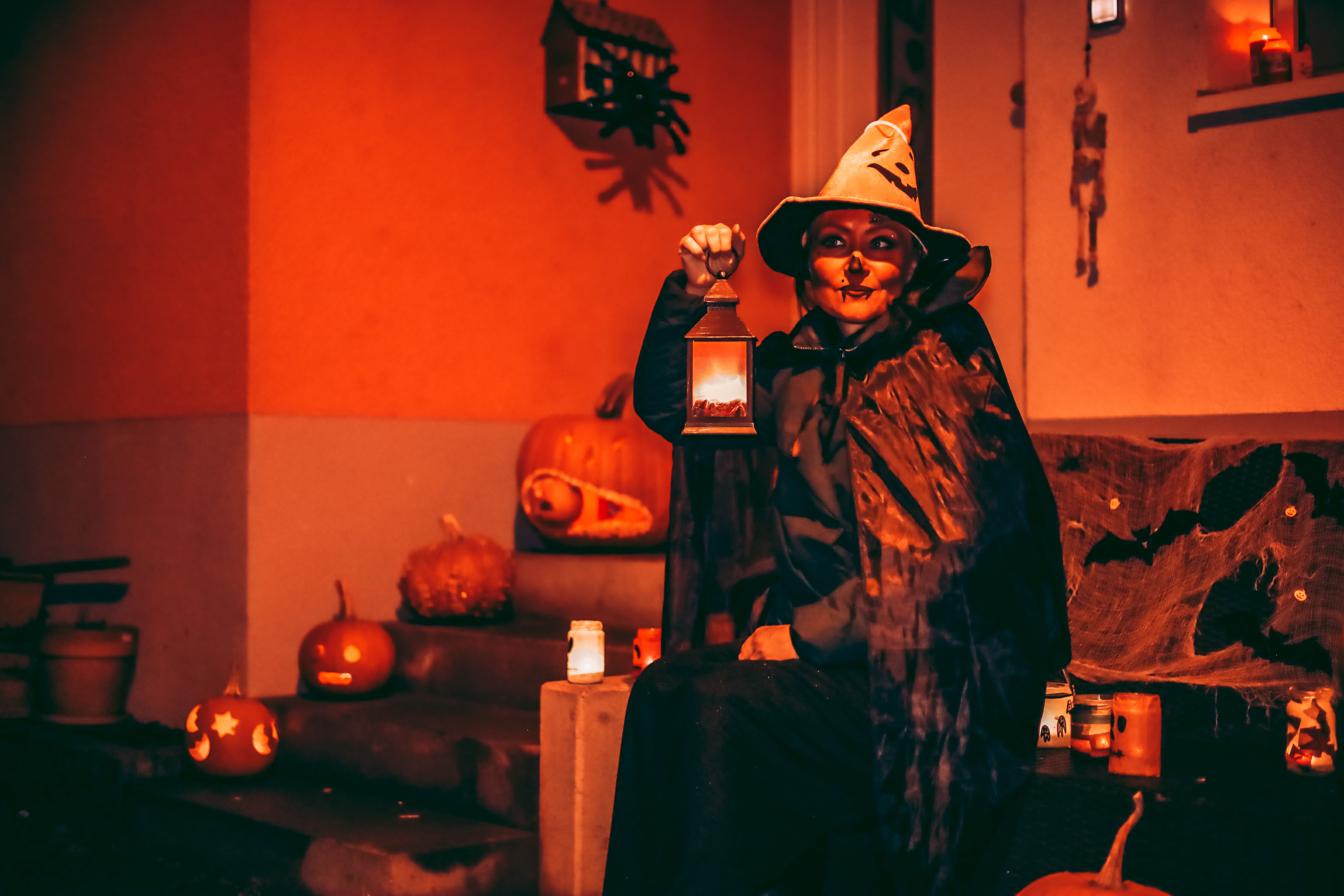 Read a scary book
Being scared is an essential part of this holiday, so why not live in fear for a few hours with a good-old-fashioned horror or thriller novel? If you are a classic, read Frankenstein or Dracula stories. They never get old, and they are not too spooky if you get frightened easily. However, for those who love to fear while turning to the other page to see what comes next, Stephen King novels could be a really good choice. Have you ever read Carrie, The Shining, or IT? Well, neither did we because we are too chicken-hearted, but we always give them a try! If you take these books in easily, you will enjoy reading other horror stories far more than anyone else.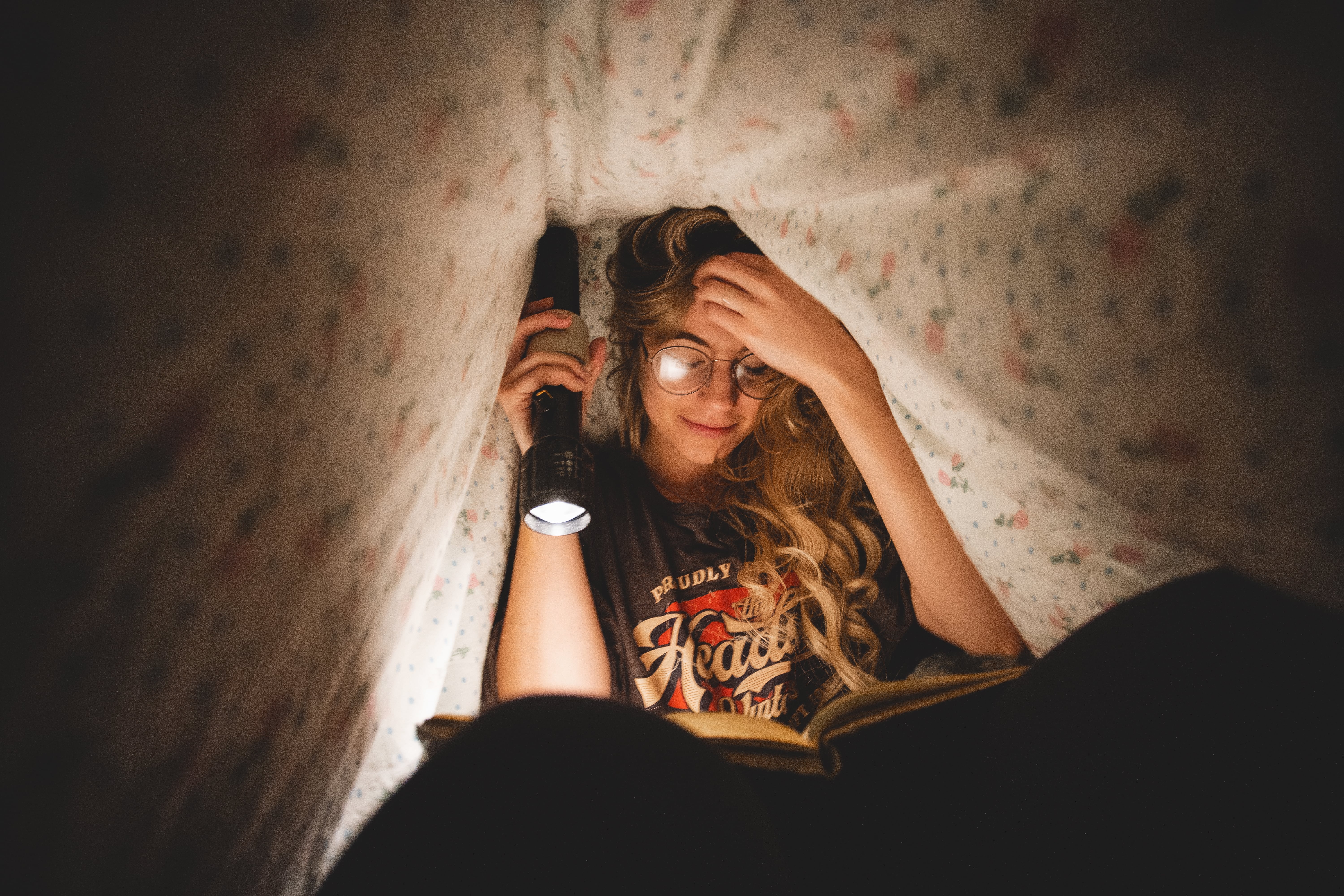 Watch a scary movie
Scary movies are more popular this season than at any other time of the year. Some people also make a scary movie list and watch a horror movie every night in October! Well, they sure do not have nightmares. But, if you feel like you could also use a little fear to get you in the mood for Halloween, we brought you a few movies that could do the job. We did not forget about our themed Halloween escape rooms either, so every movie we listed here will give you a similar vibe. Let's see them!

Atomic Blonde (2017)
This movie is set in the time of the cold war in 1989 before the collapse of the Berlin wall. Tensions are still high between the two sides. In this action-thriller, Charlize Theron plays an MI6 agent who was sent to Berlin to investigate the murder of another secret agent and to find a list of double agents that was soon to be exposed and sent to the West. She has to stop this from happening. We follow her through danger and death during the movie. You will get the vibe of the late cold war era, the insecurity, the untrustworthiness, and the threat lurking around every corner. It will be a perfect movie to watch before visiting our 'Cold war crisis' room.
Hellbound: Hellraiser II (1988)
Watching the first movie might not hurt before watching Hellraiser II, but it is not a necessity. We catch up with Kristy in the first part of the film, where she is shown to be placed at a psychiatric hospital, as she had a terrible trauma that she could not process. Dr. Channard has been trying to solve the mystery of the box which traumatized Kristy and he becomes obsessed with it. He finally manages to open it and see what is inside by using a patient's blood to resurrect Julia. Everything is set: the psychiatric hospital, the crazy and obsessed professor, and the evil forces. Watch this before entering the 'Mad Professor's Asylum'!
American Psycho (2009)
Christian Bale's performance is incredible in this movie. Even though he is a maniac, we are still in love with him. American Psycho is a classic, and if you haven't seen it, you should watch it. In the movie, we get to know Patrick Bateman who, at first, seems to be a narcissistic businessman, who is full of himself. Turns out, he is a real maniac and while he is trying to hide his psychopathic side from the world, he delves deeper into the depths of his dark fantasies. This is the perfect choice before 'Mind-boggling'!
The Girl With All The Gifts (2016)
Yes, we know we mentioned The Walking Dead series above. It is also a good option to get the vibe of the upcoming zombie apocalypse in our escape room, but with its 11 seasons, you cannot really binge-watch it in one sitting. The Girl With All The Gifts is, however, a great movie which is really similar to the story we depicted to you before. In the film, you get to see a lot of children trapped in a military facility strapped into wheelchairs. They have been infected with the disease that almost wiped out all of humanity. If they smell blood, these kids will turn into feracious monsters that know no limits, emotions, or rationality, only the hunger for human meat. You will also see the survivors who try to fight for their lives throughout the film. We hope you are convinced that you should give it a try before coming to our Zombie Apocalypse escape room.
Summary
Halloween is a holiday we always wait for, whether we like it because of the costumes, the Jack O' Lanterns, the scary movies or we just want to enjoy our seasonal pumpkin spice latte in the chilly weather. However, as with every holiday, Halloween also gives us the opportunity to spend time with our loved ones, family, and friends. Finding a group activity that fits everyone's taste is never easy. That is why we recommended our impressive Halloween escape rooms. Bonding through Halloween riddles and puzzles will be an unforgettable memory. Do not miss out on it!